"China Day" shines at GIFA again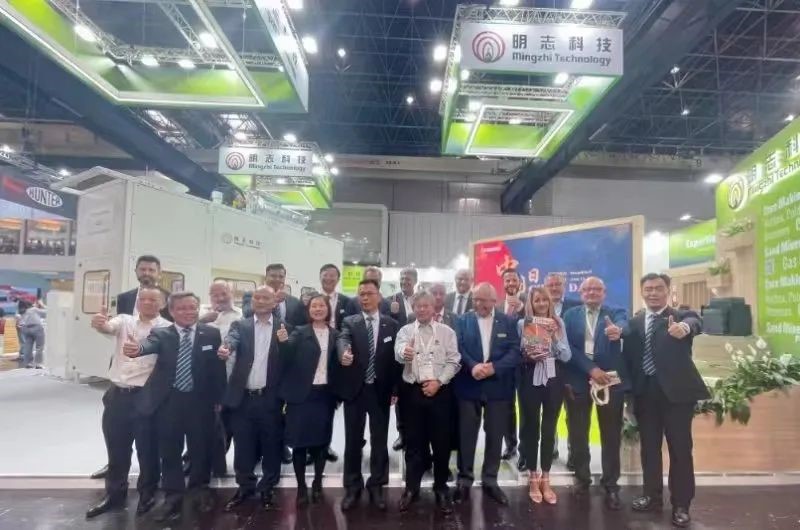 German local time on June 13 morning, the global foundry industry colleagues will again focus on the German Dusseldorf exhibition center, in the neck of all, eagerly awaiting, organized by the China Foundry Association "China Day" special theme activities in the GIFA exhibition area, Hall 15, Booth E01 successfully opened!

China Foundry Association President Zhang Libo said in his speech: "Today, we return to the GIFA event after four years, after a special period of more than three years of the epidemic, and new friends and old friends gathered again, the mood is incredibly excited."
In recent years, the global economy has inevitably been affected in many ways by the epidemic, and the manufacturing industry has experienced multiple pressures and difficulties in natural resources, transportation and traffic, manpower and operating costs; and the Chinese foundry industry has faced many tests and withstood the pressure, gathering once again in Düsseldorf to join in the festivities and gather at GIFA, where foundry companies bring the latest foundry equipment and materials to showcase the The latest technology and solutions to continue to inject vitality, hope and confidence into the industry.

China is the largest most comprehensive and complete system of the foundry, but also the world's high-end foundry equipment, foundry raw and auxiliary materials, foundry technology research and development and promotion of the application of the main market. According to the exhibition organizer data show that the exhibitors of Chinese companies amounted to 608.

Zhang Libo pointed out: "We are conscious of the development of the foundry industry, without the common development of global foundry colleagues, synergy and progress, we call for global foundry people to support each other and cooperation, China Foundry sincerely welcome overseas colleagues to participate in the rapid development of China's foundry industry, and work together to establish a global green foundry supply chain system. "

During the "China Day", the China Foundry Association also released the latest data of China's foundry industry and detailed interpretation, which has received great attention from global foundry colleagues.
China Foundry Association, as a common organization of Chinese foundry enterprises, hopes that with the cooperation mechanism between international organizations such as the Asia Foundry Federation and the BRICS Foundry Federation, the strength of the global foundry industry will be united to assist member enterprises to continue to pioneer and innovate in the fields of advanced technology and equipment, research and development of raw and auxiliary materials, bringing new vitality and hope to the world foundry industry.

Active participation in the GIFA exhibition in Germany is an excellent opportunity for Chinese enterprises to understand new products in the field of casting, discuss new developments in casting technology, look ahead to industry trends and develop markets. Taking the opportunity of the exhibition, Chinese and foreign enterprises will further consolidate the foundation of cooperation and broaden the bridge for industrial cooperation. Together we will push the foundry business to new heights.