High-quality Foundry Development Shines at Metal Shenyang 2023
With the implementation of the strategy of accelerating the construction of a "manufacturing powerhouse" and carrying the expectation of "high-quality development" in the manufacturing industry, 2023 China (Shenyang) International Foundry and Thermal Processing Exhibition (Metal Shenyang) kicked off jointly with the 21st China International Equipment Manufacturing Expo on September 1.
The total exhibition area is 110000 square meters, with 11 exhibition areas and over 1000 exhibitors. As an important part of the Manufacturing Expo, the Metal Shenyang 2023 focuses on the latest casting technology and application, and nearly 200 exhibitors bring their flagship products, equipment and solutions to the exhibition.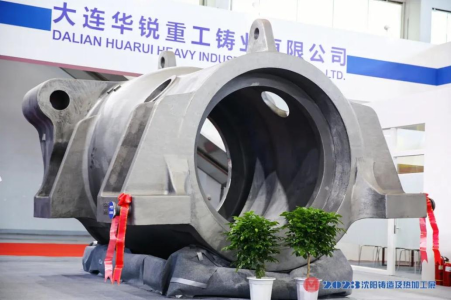 Dalian Huarui's 55t wind power casting (bearing seat)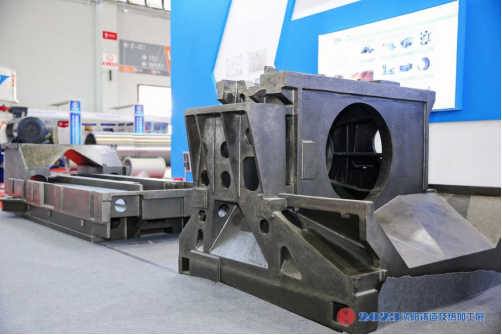 High Quality Machine Tool Casting of Shenyang Machine Tool Yinfeng Foundry, GENERTEC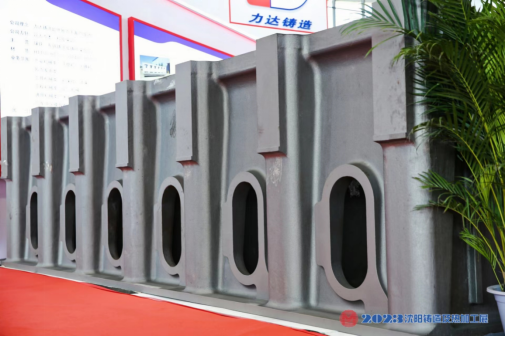 The 45t marine diesel engine cylinder casting produced by LK Group's Fuxin Lida Company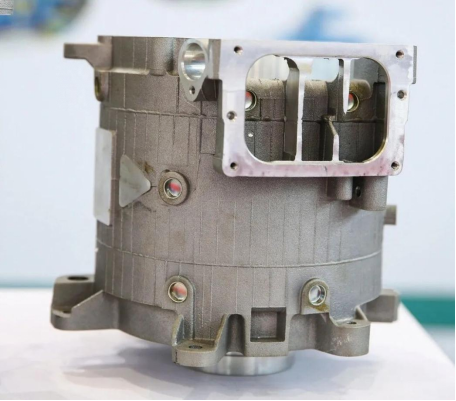 Liquid cooled shell for hybrid electric vehicles cast by Shenyue Foundry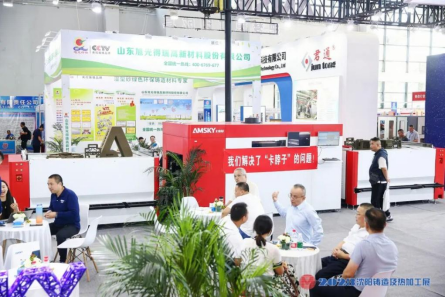 Amsky's Sand 3D Printer - Storm S1800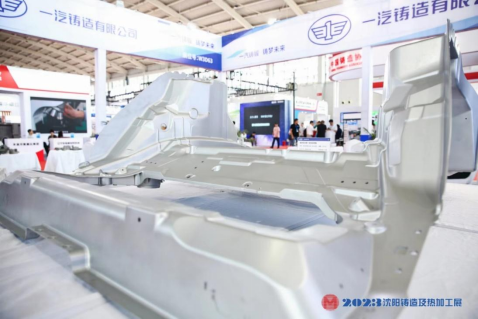 The core solution to auto lightweight from FAW Foundry
The exhibitor lineup covered the entire casting industry chain and built an one-stop platform. Nearly 200 leading enterprises in the foundry and related industry have displayed their new products and technologies, including Inner Mongolia First Machinery Group, a leading enterprise in military equipment, Shenyang Yate, a global leader in centrifugal casting and centrifugal equipment, as well as KOCEL Group, Benxi Shentie, Shengquan Group, Tianjin Yuye Silicon Carbide, Yonghong Group, Dalian Yuyang, Lianxin Casting Sand Group, Shengquan Keliyuan, Tianyang New Materials, Dongyi Spectrometer, Qingdao Tede, ASIMCO, GF, FOSECO, Chongqing Changjiang Materials, Longsheng Foundry, etc.
A number of professional areas were highlighted at the exhibition, including high-end castings exhibition area, raw and auxiliary materials, equipment, molds, intelligent manufacturing, 3D printing, art castings, calligraphy and painting exhibition area, as well as industry clusters, showcasing unique features and achievements,for further market expansion and cooperation.
Dozens of concurrent events, such as summit meetings, forums, technical seminars, new product launch, international exchanges, and awards were held, connecting upstream and downstream supply and demand chain, indicating the direction to move towards a new future of high-quality development of the foundry industry.
Foundry Industry Development Summit and 2023 China Automotive Casting Lightweight Forum: The forum invited senior specialists, academic experts, and industry elites from the casting industry, upstream and downstream industries, especially the automotive industry, to gather in Shenyang. It focuses on the hot spots in the new development stage of the automotive industry, new energy and lightweight technologies that have brought significant impacts on the automotive casting industry, and sharing the latest automotive casting technology, planning for medium and long-term development, and discussing about the future development of automobile castings.
Highlights of the reports:
Lu Baosheng, Senior Director of the Product Technology Department of FAW Foundry, made a report on the development of thin-walled cylinder block castings. He introduced the process of producing thin-walled cylinder blocks (wall thickness 2.8mm) using 3D printed sand cores and core assembly molding technology, and explored the impact of key technical parameters on quality. The 3D printing sand core process has great flexibility and high dimensional accuracy, and will be increasingly applied in product development and mass production.
Liu Yue, Executive Vice President and Secretary General of Liaoning Casting and Forging Industry Association, and Professor of Northeastern University, presented a report on the "Current Situation and Future Development of Foundry Industry in Northeast China". The report summarizes the development process, casting characteristics, advantages of raw and auxiliary materials, and current situation of talent cultivation for the industry.
Kan Xingyu, Executive Director of Liaoning Huade Technology Co., Ltd., presented a report on "Quality Management of Components in German Automotive Supply Chain - Main Engine Factory". With the rapid development of China's automotive industry, especially the new energy vehicle industry, the quality management system of component suppliers in the automotive supply chain also needs to be rapidly improved. Mr. Kan explained the main functions and contents of QMT for quality management of automotive parts in Germany in the report.
Dr. Konrad Wei ß from Aachen University of Technology, explains the "Lightweight Solutions for Automotive Castings" in his report. The report mainly elaborates on the connection and development of design, research and development, and manufacturing, through specific cases.
Xu Zhengshun, General Manager of Shenzhen Zhichuang International Exhibition Co., Ltd. and former General Manager of Siemens CNC China Business, brought a report titled "Digital Twin Technology Leading the Development and Enlightenment of Metal Cutting Machine Tools". The report analyzes the application of digital twin technology in the design, production, and use of advanced CNC machine tools, and discusses about the future development characteristics and inspiration of intelligent manufacturing of machine tools.
Xue Yueteng, Manager of Non-ferrous Products, Vesuvius Foundry Technology (Jiangsu) Co., Ltd., presented a report on "Achieving grain refinement and improving the performance of aluminum alloy castings through new fluxes".
Zhao Yang, Application Manager of Magma (Suzhou) presented a report on "Mold Temperature Analysis of Large Integrated Die Castings Based on MAGMASOFT Simulation Analysis".
Gao Guoping, General Manager of Shenyang Hongyu Technology Co., Ltd. and Distinguished Professor of Northeastern University, shared the report on "Practice of Digital Transformation and Industrial Internet Empowering the Transformation of Casting and Die Casting Enterprises".
Li Wenjun, Chairman of Dalian Yuyang Industrial Intelligence Co., Ltd., made a report on "Automatic Plan of Flexible Cleaning and Polishing for the Mixed Line Production of Automotive Castings".
Cao Changmao, Secretary of the Board of Directors, Fujian Shenyue Casting Co., Ltd., delivered a report on the "Electric Drive Integrated Casting and Lost Foam Mold Solution".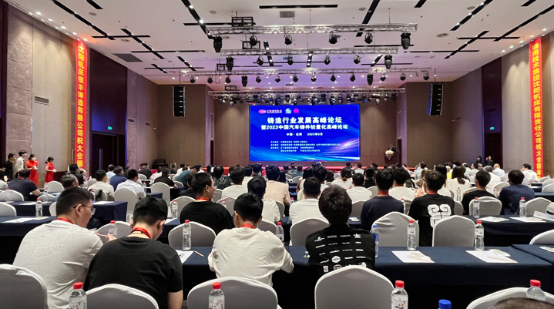 The 2023 Metal Shenyang exhibition once again proves the vitality of the old industrial base, the innovation of enterprises, and the cohesion of the exhibition platform. Thank you again to all partners, exhibitors, and foundry industry colleagues who have attended the exhibition. Let's cast a brilliant future together. Looking forward to meeting you again in September 2024, Shenyang!